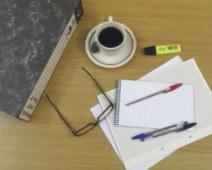 At Connevans we have many years of experience providing equipment to support deaf and hard of hearing people at work. Often the right technology can literally make the difference between staying in your current job or not.
We offer a wide range of equipment that can make a big difference at work, in meetings, presentations and training courses, when making telephone calls and in many other situations. We can also carry out training in the workplace on all of the equipment we provide and are pleased to work closely with employees, employers and disability assessors to help find the most appropriate solution for each individual's needs.
Access to Work
The Government's Access to Work scheme can provide you and your employer with advice and may pay some or all of the costs of the specialist equipment that you need at work. To find out more, speak to the Disability Employment Adviser (DEA) at your local Jobcentre or visit www.gov.uk/access-to-work.
Calling all Access to Work and Disabled Student Allowance Assessors!
Assessors are very often dealing with a diverse range of disabilities and therefore cannot be expected to be experts in every field ‒ they are expert in assessing where the user needs assistance from technology. Connevans specialise in equipment for deaf and hard of hearing people and are very happy to discuss individual needs with assessors so that together we can ensure that the correct equipment is provided. We also run Assessor training and update workshops around the country. Please speak to Richard or John on 01737 247571 if you would like to discuss equipment prior to or following an assessment visit or to book a place at a workshop.

To request a quotation for equipment, please email quotes@connevans.com