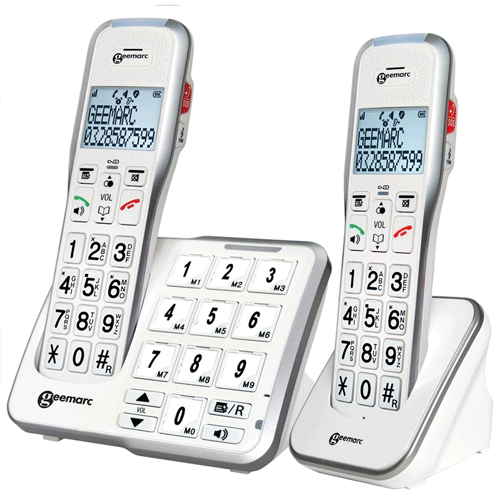 Connevans offer a range of special feature amplified telephones, all chosen with hearing impaired and hard of hearing people in mind and each to fit a particular need.
To make it easier for you to choose, we have split the phones into several different categories, depending on how many handsets you require.

Warning: Please note that emergency calls cannot be made from these telephones during a power failure or when power is switched off to the charger.  Alternative provision should be made.
Click here to view our online comparison chart for cordless phones