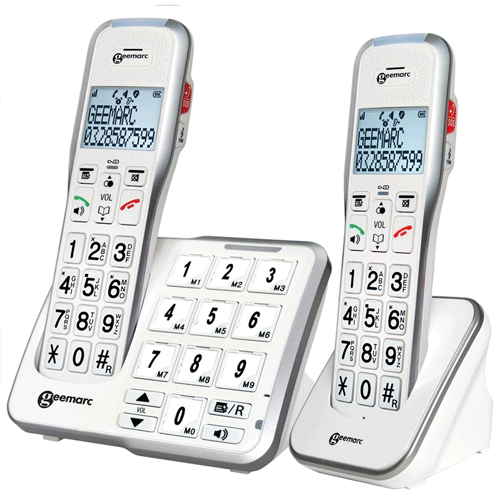 Browse our range of special feature cordless amplified telephones, all chosen with deaf and hard of hearing people in mind. Each offer unique options that can suit a variety of needs so be sure to take a look at the list of features so you can find the right phone for to suit your own personal circumstances.
To make it easier for you to choose, we have split the phones into several different categories, depending on how many handsets you require.
Click here to view our online comparison chart for cordless phones
Click here to learn about how landline phones are changing in the UK

Warning: Please note that emergency calls cannot be made from these telephones during a power failure or when power is switched off to the charger.  Alternative provision should be made.