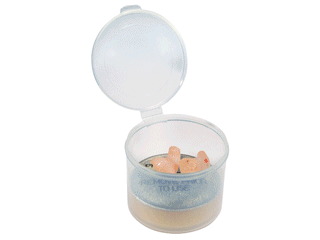 Because hearing aids are worn on the body, they absorb moisture internally which can cause corrosion or other damage to the electrical components. Drying the hearing aid out overnight will improve its reliability and help ensure satisfactory operation and extended life. All sets are suitable for earmoulds and tubes as well as hearing aids.
In our opinion:
The Global Dry & Store II is the top of the range with both drying and germicidal features ‒ ideal for those wanting to keep their hearing aids in peak condition.

The Zephyr has the excellent drying capabilities of the Dry & Store, without the UV lamp.

The Hearing Aid Dry Caddy Kit,  Oto-fresh drying beaker, Dry Cap Tub Set, Dry Cap bag and Phonak drying beaker are ideal for use at home & when travelling.