The Thinklabs One is the smallest, most powerful stethoscope in the world.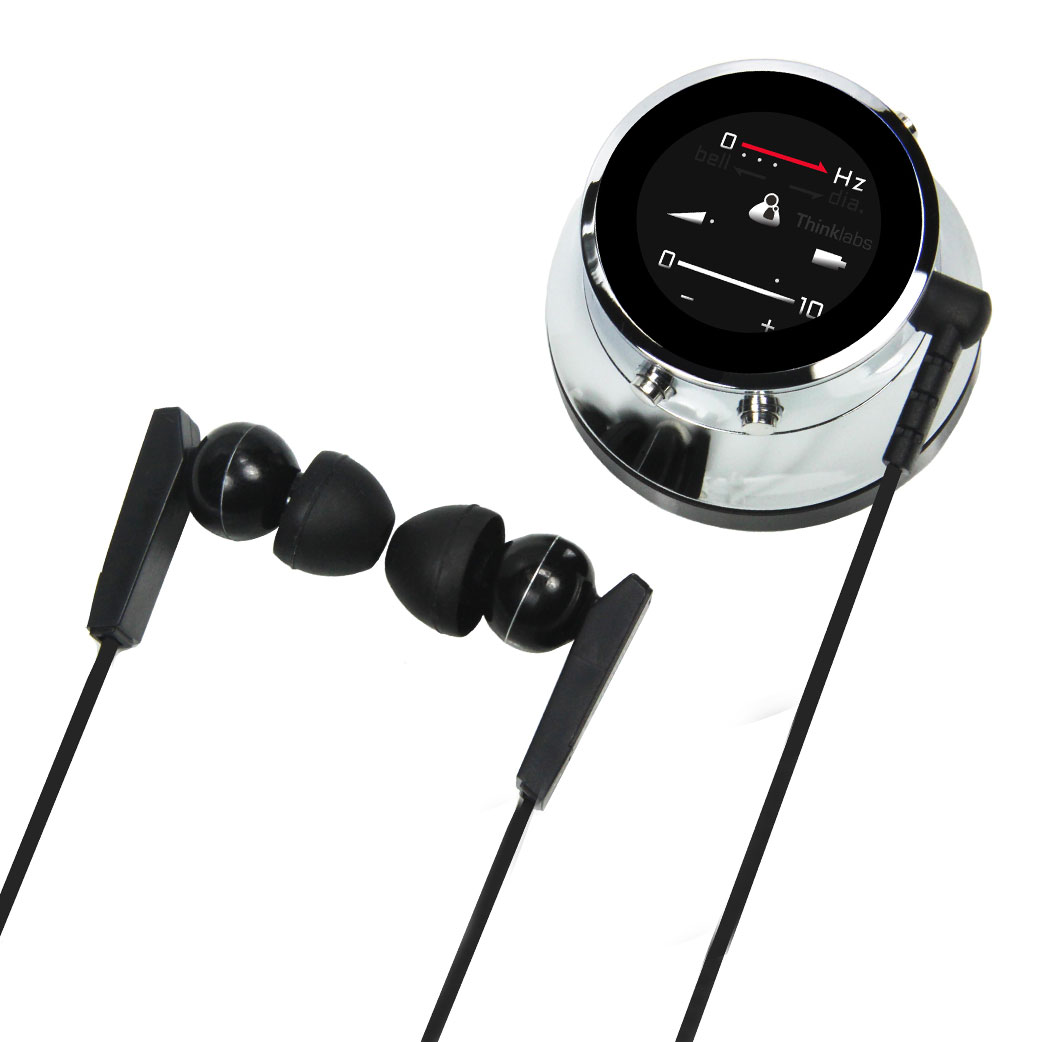 Fits in the palm of your hand
Amplifies over 100X using earphones
Can be connected into hearing aids via a streamer or direct input connection

The Thinklabs One digital stethoscope provides amplification of heart, lung, and other body sounds listened to using hi quality earphones or headphones with a 3.5mm plug. Housed in a chassis the size of the chestpiece of a conventional stethoscope, the One is used in the same way, and for the same purpose, as a conventional stethoscope - for listening to body sounds.
The One provides amplification, which can be adjusted by a volume control; and multiple filters are provided for listening to lower- or higher-frequency sounds.